theater
Sponsored performance
Setagaya Public Theatre
Medea/Eason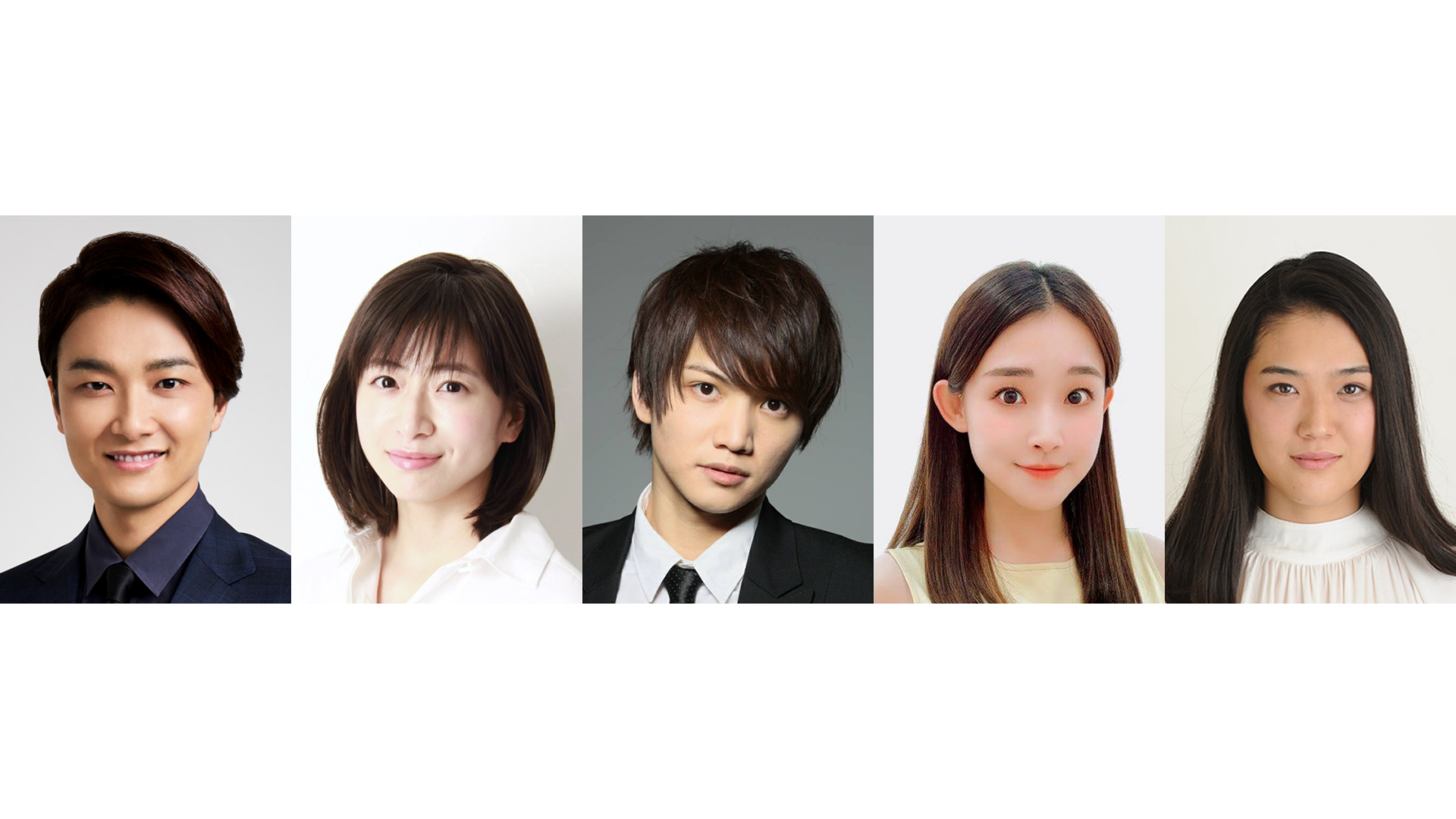 Princess Medea and hero Jason were born in a foreign land, met and fell in love, and their three children were born to them.
What strange fate have they met?

The birth of a new Greek tragedy by Scriptwriter: Satsuko Fujino and Director: Shintaro Mori!
Performance schedule
2024/03
Venue
Setagaya Public Theatre
Contact
Setagaya Public Theatre Ticket Centre


03-5432-1515




Business hours: 10:00-19:00 (excluding year-end and New Year holidays)
Overview
From a young encounter to a tragic climax
``Media/Iason'' is a new stage play based on numerous ``Media'' traditions.
In March 2024, Setagaya Public Theater will perform the new work ``Media/Iason'' by scriptwriter Satsuko Fujino and director Shintaro Mori.
Medea is the masterpiece of Greek tragedy written by the ancient Greek playwright Euripides.The gruesome revenge story of Princess Medea, who kills her own child due to her husband Jason's betrayal, has been the subject of numerous stage plays and films around the world.
This work, ``Medea/Iason,'' does not focus on this famous revenge drama from beginning to end, but vividly illuminates the prequel, the meeting and love-filled days of the two young people, and depicts a man who exists like the sun. The film depicts the story of why two people met such a tragic end through the perspectives of their three children.
Hero Jason: Yoshio Inoue, Princess Media: Nao Minamisawa, and other charming elites such as Hiroki Miura have gathered.
Birth of a new Greek tragedy
In this production, only five actors embody the epic Greek tragedy on stage.These five elite members have assembled the best cast that director Shintaro Mori could have hoped for.
Who plays the role of Iason, one of the title roles?Yoshio Inoueis.After making his debut in musicals, Inoue has been at the forefront of direct plays and video works, and has built up a unique presence as an actor, but surprisingly, he has been involved in the world of Greek tragedy. This is the first time this work has been implemented.Please look forward to how she will play the role of her husband Jason, who transforms the loving princess Medea into a hateful woman.
The other title role, Princess Media, isNao MinamisawaWe will welcome you.Although he has a rich career in stage and film, Minamisawa is an avid reader and writes numerous book reviews and writes his own serials.In addition to her pure acting ability, she also takes advantage of her finely honed literary sense, and is sure to bring out a new side of her in the role of Medea, the heroic heroine of Greek tragedy.
The three children born to Iason and Medea are played byHiroki Miura, Takai Mizuno, Chisato Kamo.
She has achieved excellent results in multiple ballet competitions, and while her future as a ballet dancer is promising, she has taken on many stage performances, and is now the talk of the town for her acting, singing, and stage appearance.Hiroki MiuraHowever, when they meet for the first time, what kind of chemical reaction will they show under Shintaro Mori's direction?
Takai Mizuno is Shintaro MoriHe has appeared in the productions of ``Parade'', ``The Miracle Worker'', and ``The Monster and the Clock'', and is one of the indispensable actors in Mori's works.
Chisato KamoWhen he was involved in Mori's productions as a swing (understudy), Mori highly praised his talent, which led to him appearing in this project.
Earning the trust of the forest(I.e.とKamoI have high expectations for his acting.
This will be the first time that these five cast members will appear in a production planned by Setagaya Public Theater.``Media/Iason,'' performed by this wonderful cast, will be the culmination of the theater's 5 theatrical performance.
Satsuko Fujino and Shintaro Mori reconstruct Greek tragedy based on numerous "media traditions"
The script will be written by a writer from Monaca Kogyo, which Mori presides over.Satsuko Fujino.Fujino focused on the many legends of Medea, and told the story of Medea and Jason, who were born in a foreign land, met and fell in love in their teens, similar to Romeo and Juliet, and then lost their homeland and fled. By depicting the tragic separation that occurs in the land, a new medium / story of Mr. and Mrs. Iason and their children will be launched.Through Fujino's pen, the story of Medea, which is often told in terms of gruesomeness and cruelty, is transformed into a story full of joy, anger, and sadness, such as the strong bond between Medea and Iason, and the sadness and emptiness that arises when that bond is lost. There is no doubt that it will be reborn as a rich piece of work.Please look forward to the birth of a new Greek tragedy.
handle the productionShintaro Morihas always been at the top of the theater scene, and has previously performed in performances sponsored by Setagaya Public Theater, including Harvest (2012), THE BIG FELLAH (2014), and The Administrator ( Many popular works such as ``The Silver Tassie'' (2017), ``Mary Stuart'' (2018), Setagaya Public Theater x Tokyo Globe Theater ``THE ELEPHANT MAN'' (2020), etc. has been created.I can't wait to see how Mori, who has created numerous dramatic theater spaces, will create the magnificent mythological world unique to Greek tragedy, encompassing both fantastical elements and comedic episodes.
The script is written by Satsuko Fujino, who has collaborated with many others to create numerous plays, and the direction is directed by Shintaro Mori, as well as a cast of five elite performers.Please look forward to ``Media/Iason,'' an up-close and personal story that will show you how the birth and collapse of a family of a couple and their children is portrayed within the larger framework of historical background and the national system.
Cast staff
[Screenplay] Satsuko Fujino
[Direction] Shintaro Mori
[Cast]
Yoshio Inoue Nao Minamisawa Hiroki Miura Takai Mizuno Chisato Kamo
| | |
| --- | --- |
| Sponsorship | Setagaya Cultural Foundation |
| Planning and production | Setagaya Public Theatre |
| Sponsorship | Setagaya |
Contact
Setagaya Public Theatre Ticket Centre
TEL. 03-5432-1515
Business hours: 10:00-19:00 (excluding year-end and New Year holidays)