Workshop request (community/school collaboration program)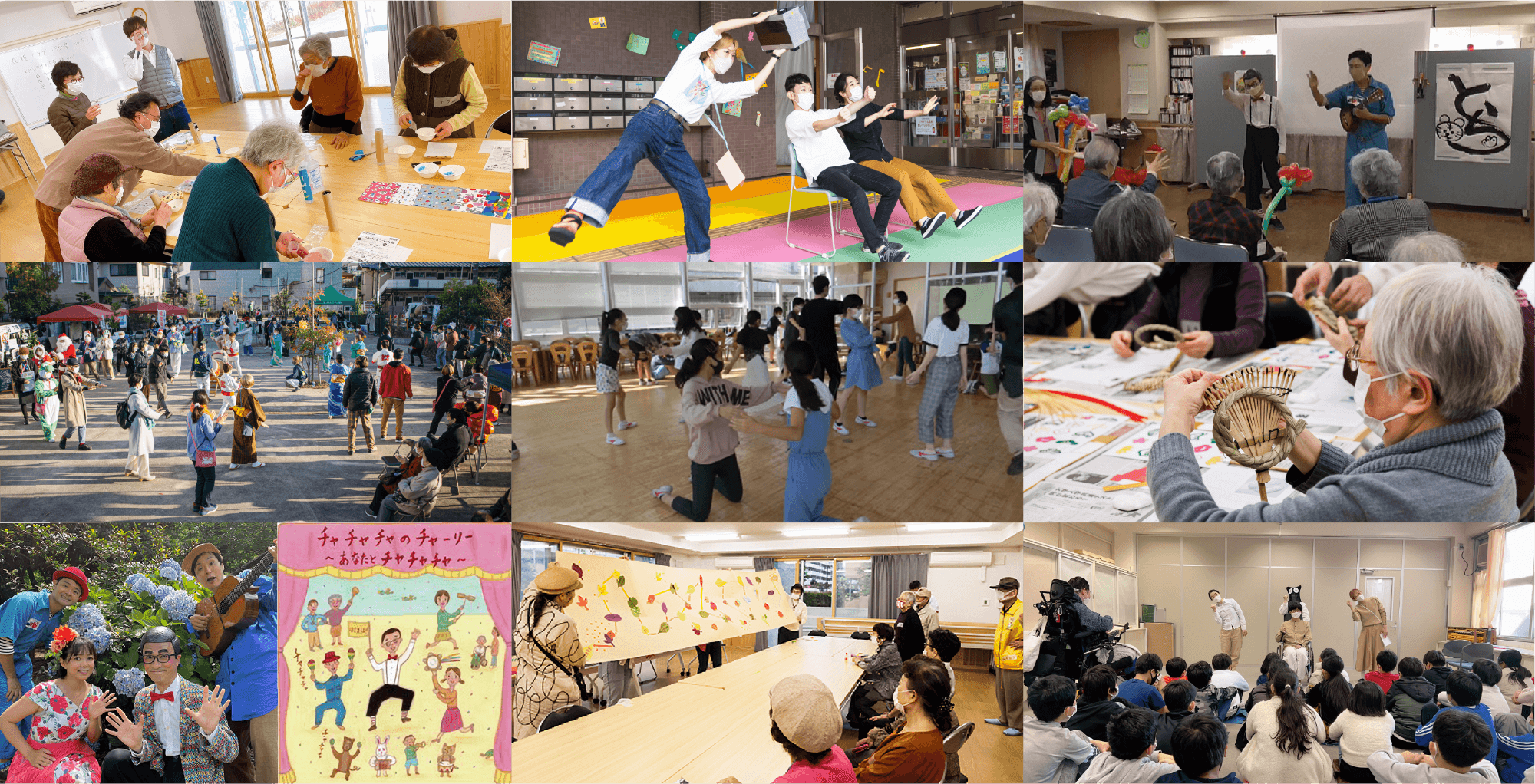 Would you like to plan a theater workshop with us?
The Setagaya Public Theater collaborates with various organizations in the region to conduct programs that make use of theater workshops.
The first is the "Regional Collaboration Program", which works with non-profit organizations such as facilities and NPOs in Setagaya Ward to address the needs of the region and the issues faced by the organization.
The other is the ``Pretty Exciting Workshop Touring Group,'' which works with teachers at elementary and junior high schools in Setagaya Ward to create classes using drama.
In both initiatives, we discuss with the person who made the request to assemble the contents and implement the original program.
Please check the application method from each page.We also introduce some of the initiatives we have taken so far.
Toward facility, nonprofit organization in ward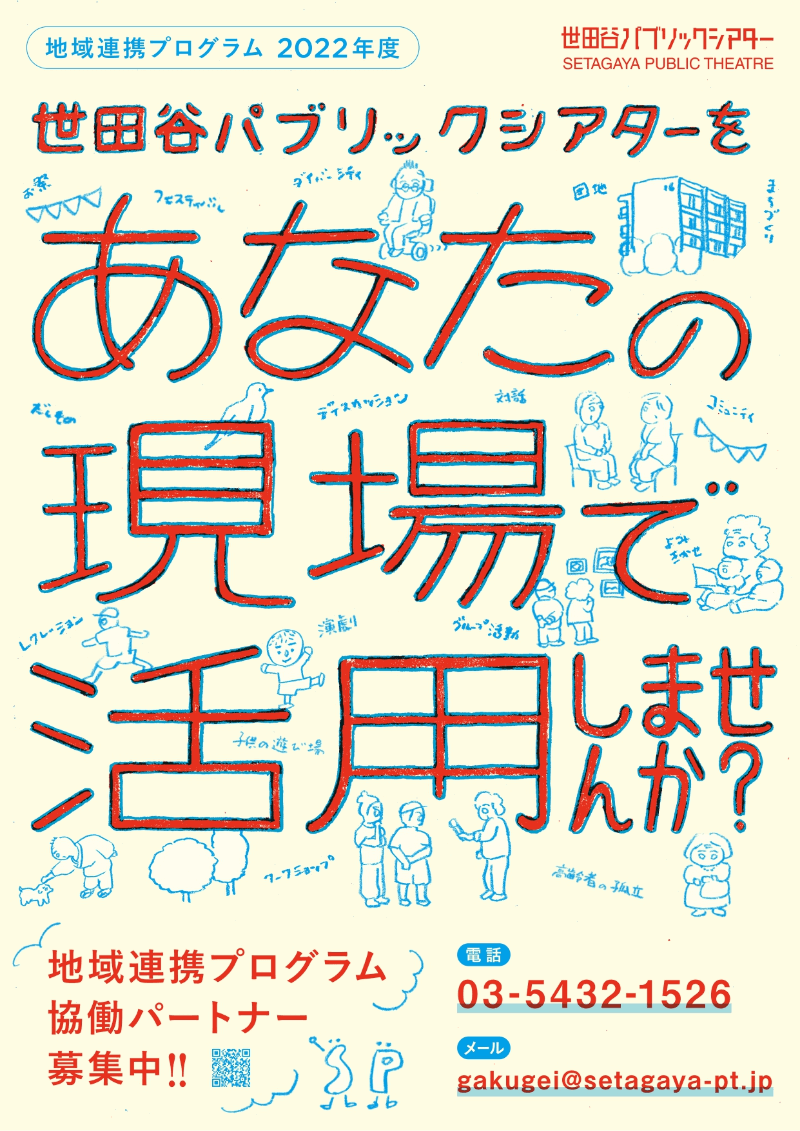 "Regional Cooperation Program"
In collaboration with non-profit organizations, groups, social welfare corporations, etc., we will carry out various theater practices aimed at solving problems faced by local communities.
Details
To municipal elementary and junior high school teachers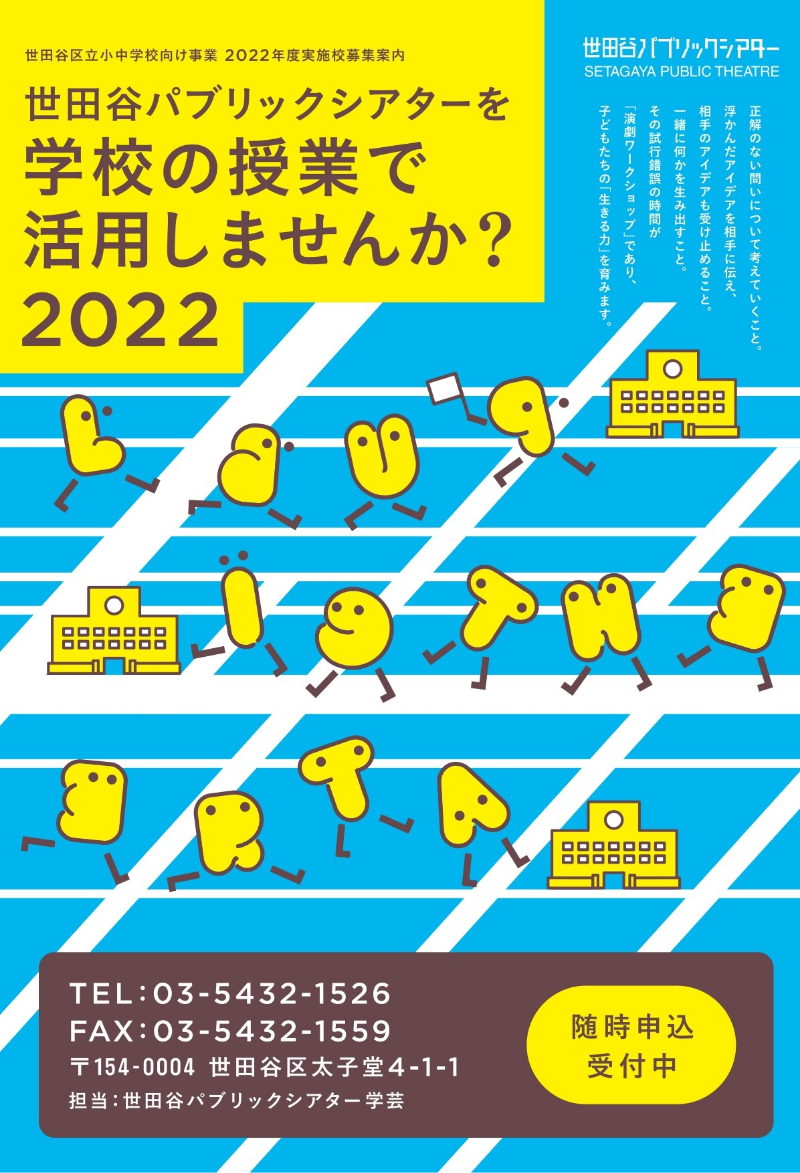 "Pretty happy workshop patrol group"
Theater workshops are held throughout the year in school classes for children, students, and teachers at elementary and junior high schools in Setagaya Ward, while discussing the content according to the goals and wishes of the school upon request.
Details